Fine, let them download all your company data… why should you care?
-By Atalla Joe (Joe Androlowicz), from the HP Security Products Blog.
Do you know what the bad guys are after in your company? Correct, data.. you already know that.  But do you know that many companies have not done what it takes to protect their valuable data that is sitting behind their firewalls?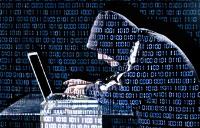 Intellectual property and sensitive information about your customers are ripe for the picking by hackers and corporate espionage professionals. They are more than happy to sell that information to the highest bidder. However, if your data is encrypted and protected with HP Atalla and HP Security Voltage's data-centric security solutions, the bad guys can download your entire datacenter assets, but won't be able to do anything with the information they obtain.
If you're the least bit concerned about the risk of your data being hacked into or stolen, plan to join us at the HP Protect 2015 conference in National Harbor, Maryland on September 1-4.  See for yourself why data encryption is the first step to protecting your company and customers' business-sensitive data.
Our HP Atalla and HP Security Voltage teams will be on hand to discuss how you can rest more easily when you have HP keeping your information safe and secure.
Register today and attend HP's largest security conference to benefit from thought-leadership strategies, hands-on demos, one-on-one time with HP security experts and much more.
Highlights include:
14 technical breakout sessions around the HP Security portfolio offerings
1 partner – Cryptomathic discussing getting ready for the EMV shift
1 partner/customer – Secure Islands and Dow Chemical discussing why they chose Atalla Information Protection & Control to manage their unstructured data
1 customer – Allegiant Travel Company – reviewing their use and ROI achieved with HP Security Voltage in a Multi-channel busines
3 turbo talks in our theater around data-centric security
5 Birds of a Feather luncheons to dine and join topical table luncheon discussions
7 Workstation Demo Pods covering our use cases of PCI/Compliance/Scope reduction, data de-identification, and collaboration security solutions
Keynote
Eliminating breach catastrophes – how data-centric security protects your most sensitive data – Albert Biketi – VP and GM, Atalla and HP Security Voltage.
Breakout sessions (some sessions will run twice)
Data protection with whole-stack encryption solutions – Steve Wierenga, Atalla Chief Technologist
Collaboration security – keeping your data and applications safe in the cloud – Chris Griffith, Director, Product Mgt HP Atalla
The Challenge of Securing Big Data due to its broader attack vectors – Reiner Kappenberger, HP Global product management
Data security case study: Allegiant Travel – Chris Gullett, Director, Information Assurance, Allegiant Travel Company
EMV chip migration – countdown to the liability shift – Matt Landrock, CEO Cryptomathic
Securing vulnerable payment systems from sophisticated attacks – Phil Sewell, HP Security Voltage & Mark Bower, Global Director Product Mgt, HP Security Voltage
Data protection with whole-stack encryption solutions – Steve Wierenga, Atalla Chief Technologist
Collaboration security – classifying and protecting unstructured data across the enterprise, in the cloud and integrated with HP ArcSight – Ashish Kar, HP Product Management
How to make the threat of data theft irrelevant – Aki Elder, Secure Islands & Mauricio Guerra, Director Global Information Security, Dow Chemical
 Turbo Talks
PCI, compliance, tokenization and EMV readiness – Mark Bower, HP Security Voltage, Global Director of Product Management
What's so interesting about a Cloud Access Security Broker (CASB)?
Collaboration security – achieving end-to-end email security with HP Security Voltage
Birds of a Feather Luncheons
Understanding the regulation spectrum – PCI DSS, HIPAA, PII
Securing mobile payments & EMV readiness – Terence Spies, HP Chief Technologist, HP Security Voltage
Secure collaboration for data and apps in the cloud – Ashish Kar, HP Atalla Product Manager
Secure communications with HP SecureMail – Madhu Reddy and Patricia Reilly, HP Security Voltage
Protecting Big Data with HP Security Voltage – Reiner Kappenberger & Phil Swell, HP Global Product Management
Demos
HP SecureData – Hadoop and Big Data Security
Neutralize Data Breach with HP Security Voltage
HP Enterprise Secure Key Manager
Cloud Access Security Protection Platform
HP Atalla Information Protection and Control
HP Atalla Network Security Processor
HP is still the first place to look when you want to protect your company's most important customer data and intellectual property. Data security & database encryption should be at the top of every CIO's mind today. Whether it's at-rest, in-motion, in-use or in the cloud, HP Atalla and HP Security Voltage will help protect your information and keep you out of the headlines. Register now so you won't be the next company under fire for being breached…
There is strength in numbers. Join us at HP Protect!