Leadership
Protecting the world's most sensitive data
Executive Team
Lisa A. Viso Finance and Accounting
Lisa A. Viso has over 25 years of experience, specializing in finance and accounting for technology companies. As CFO for Voltage Security, Lisa was responsible for all company operations related to finance and accounting, human resources, and legal matters. Lisa is now leading the financial and accounting operations for HPE Security – Data Security.
Prior to joining Voltage, Lisa directed the transition of the Handspring accounting and finance functions to Palm, Inc. As corporate controller of Handspring, Lisa established Handspring's accounting department and developed and directed its treasury and risk management functions, overseeing revenues from zero to over $370M. Prior to Handspring, Lisa was the controller for McAfee.com and held various finance roles at Network Associates and ALZA Corporation.
Lisa holds a Bachelor of Science in Commerce in Accounting from Santa Clara University and is a Certified Public Accountant.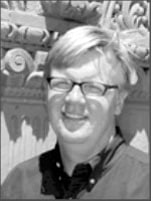 Terence Spies Technology Office
Terence Spies has over 19 years of security and systems software development experience, working with leading companies such as Microsoft, Asta Networks and others. Terence served as Chief Technology Officer for Voltage Security, overseeing the expansion of Voltage technology into new application areas such as mobility, payments and other areas where application data security is required. Terence will continue with these responsibilities for HPE Security – Data Security.
Prior to joining Voltage, Terence worked at Asta Networks as Director of Development and VP of Engineering. Before Asta, Terence was with Microsoft for almost 9 years where he started the public key cryptography group and led the development of Microsoft Crypto API. While at Microsoft, Terence also designed the SSL server and client side implementations for Microsoft Internet Explorer, participated in the PCT/TLS protocol design, led the development team for the Microsoft Certificate Server and led the integration of the certificate server and active directory. Terence is active within the standards community and currently serves as chair of X9F1, the Cryptographic Tools group of X9 whose charter is to draft cryptographic algorithm standards for use in the financial industry.
Terence graduated with a Bachelor of Science degree in Logic and Computation from Carnegie Mellon University.
John Weald Engineering
John Weald brings to Voltage over 30 years of software engineering experience, the last 27 years in Silicon Valley. Since joining Voltage in 2006 John has overseen the product development of all product lines using agile Scrum to enable rapid product innovation providing unique business value to Voltage's customers. Currently John manages all aspects of product development and Voltage SecureMail Cloud operations. John will continue to oversee the product development for HPE Security – Data Security.
Prior to Voltage, John was Senior VP of Engineering and CTO at Sylantro Systems, which was acquired by Broadsoft. Sylantro Systems was a leading provider of SIP application servers for the telecommunications market. John joined Sylantro Systems in 1998 as employee number five, and assembled and led the engineering team to deliver Sylantro's carrier-grade solution.
Prior to Sylantro, John was Vice President of Engineering at Worldtalk Corporation, which was later acquired by Tumbleweed. At Worldtalk, John was part of the founding team that developed the first email firewall and mail products, which were subsequently successfully deployed in many Fortune 500 companies.
Prior to Worldtalk, John held engineering and management positions at Touch Communications, a leading provider of networking protocol software, Austec, Inc., AGS Computers, Inc., and ITT in London England.
John holds a B.S. degree in Data Processing from Loughborough University in England.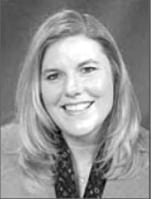 Tammy Schuring Worldwide Enterprise Sales and Channel
Tammy Schuring has over 20 years of experience in leading enterprise software sales teams. At Voltage, Tammy is responsible for enterprise sales and channel worldwide. With HPE Security – Data Security Tammy will continue to lead worldwide enterprise sales and channel. Prior to joining Voltage, Tammy was Vice President of Sales at Wakesoft (service-oriented architecture for J2EE). Prior to Wakesoft, she was the Senior Director of Western Sales for Versata. She has consistently led top-producing teams and is focused on working with customers to achieve a total solution.
Tammy has a degree in Mathematics and Economics from UC, Santa Barbara.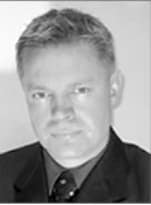 Mark Bower Product Management
Mark Bower is a noted expert in data protection solutions, bringing two decades of industry and technology experience in this area to HPE Security – Data Security. His expertise spans electronic banking, payments processing, smartcard payment systems, Public Key Infrastructure (PKI) and identity management systems both for the commercial and government sectors. He has worked on numerous security projects with Global 2000 firms in the UK, Asia, Australia, and North America including many of the Fortune 50 in the US.
At Voltage, Mark serves in the position of Vice President of Product Management, with responsibility over strategy and development of the end-to-end data protection portfolio. This includes email, file and document encryption, as well as the protection of sensitive data in databases, applications and payments systems. Mark will continue to lead this effort for HPE Security – Data Security. Prior to Voltage Security, he managed worldwide business strategy for Identity Management Software for Hewlett-Packard and specifically the HP OpenView Identity Management product line. Previously, he oversaw Business Development for Baltimore Technologies, a leading provider of PKI and cryptographic security technologies.
Mark is heavily involved in industry standards bodies including the PCI Security Standards Council SIG's covering Tokenization, Point to Point Encryption, EMV and e-commerce. He has authored several patents for e-commerce and security technology innovations in POS software management and remote control and data security based on his extensive experience in banking and payment solutions.
Mark holds a B. E. (Hons.) degree in Electrical Engineering from the University of Queensland, Australia and is based in California, USA.