HPE Security leverages Demo Platform to help educate prospects
How do you quickly get your solution benefits in front of key prospects?  Well, HPE Security – Data Security is leveraging the Consensus Interactive Video demo platform both internally and with our HPE Partners to send customized video demo emails.  Consensus has just hit ONE MILLION VIEWS this month!
Our robust data encryption solutions offer many benefits to our customers and it is hard to sum them all up in a just few bullet points. That's what makes it so great to partner with Consensus for these educational videos. Not only can we quickly and succulently feature our benefits, customers can tailor these videos to only view the features that are important to them with the interactive platform. An added benefit of using the Consensus platform is that a viewers can easily pass along these videos to a colleague inside their organization who also might benefit from learning more about our solutions.
The Consensus platform doesn't aim to replace in-person interactions between salespeople and prospects, but rather, enhance them.
After an HPE or HPE Partner prospect watches one of our video demos, the salesperson gets immediate back-end analytics to see how that prospect interacted with the demo, or if they shared it with anyone else in their organization which helps build a prospect database.  Consensus has a patented personalization engine that engages people quickly and enables our HPE Partners to deliver the video demos with their personalized Partner logos and branding.  For our HPE Distributors, they can see which of their individual Resellers are leveraging the technology to drive campaigns and lead generation in a parent/child relationship and track ROI. Equipping our Partners with these educational interactive video demos to help grow new opportunities and fill their pipeline is critical.  Their customer base can be educated and helps our Partners to upsell or cross sell our data protection solutions more quickly and easily.
Recent research done by CEB has shown that by the time a sales person gets engaged with an opportunity 57% of the buyer's journey is complete.  Prospects do a lot of "self-research" prior to engaging with a company's salesperson. This is one of the reasons the demos are so effective.
At HPE Security – Data Security, we've created interactive video demos for our HPE Enterprise Secure Key Manager (ESKM) and HPE SecureMail encryption solutions. Prospects are able to choose-their-own viewing journey by determining which modules in the video are important to them. Based on their choices, a longer or shorter video plays – tailoring the experience to their particular needs.
But don't take my word for it. The Consensus player also allows us to load and send our HPE SecureData "customer testimonial" videos in the same manner with a single play button delivered directly via email.  Our prospects can hear about our data protection and encryption products from our satisfied customers in the financial and payments space, supply chain and healthcare platforms, travel, movies studios and more.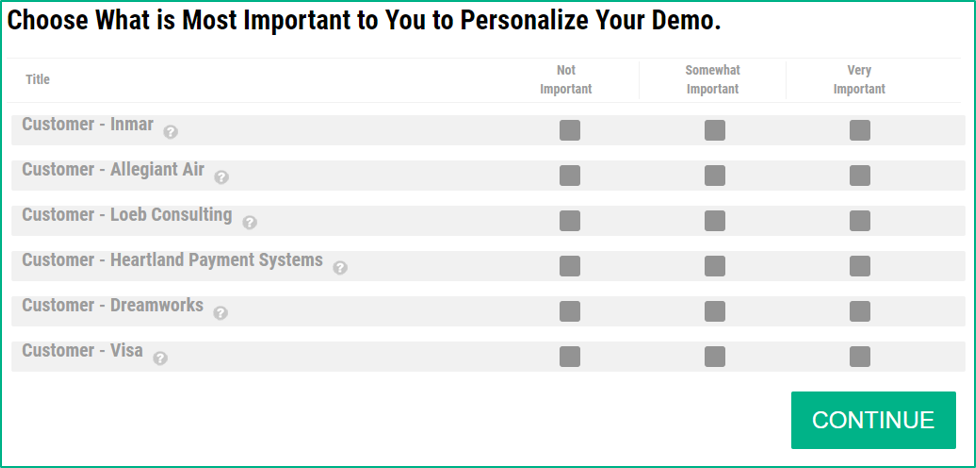 HPE Security – Data Security and our Partners who are leveraging the technology are operating more efficiently because prospects come to the sales conversation already educated and ready to talk specifics, their specifics. This efficiency shortens sales cycles and increases close rates.  We've also translated our videos to Spanish, Portuguese, French, German and Italian to help drive worldwide adoption.
To view our HPE Data Security Solution Interactive Video Demos visit these links below:
To hear more about HPE and HPE Partners usage of these videos, listen to my interview:
And check out the above Consensus videos on data security and encryption yourself, and create your own personal demo experience!