Informatica and HPE Security – Data Security
With more data moving through mobile, cloud, and big data applications, protecting sensitive data end-to-end is critical. Informatica and HPE Security – Data Security have developed a joint data security and privacy solution that combines the benefits of data integration with data-centric protection to give businesses the trust, flexibility, and scalability required to harness data as a business asset.
Seamless Integration for End-to-End Data Protection
On-demand encryption, tokenization, and masking of data provided by HPE SecureData Enterprise, combined with Informatica's data integration platform, Informatica PowerCenter, give IT precise control and protection of data, from its creation and throughout the data lifecycle. Additionally, by combining HPE SecureData with Informatica's Dynamic Data Masking (DDM), applications can add encryption, tokenization, and masking to data quickly and transparently, without making application changes.
Data-Centric Protection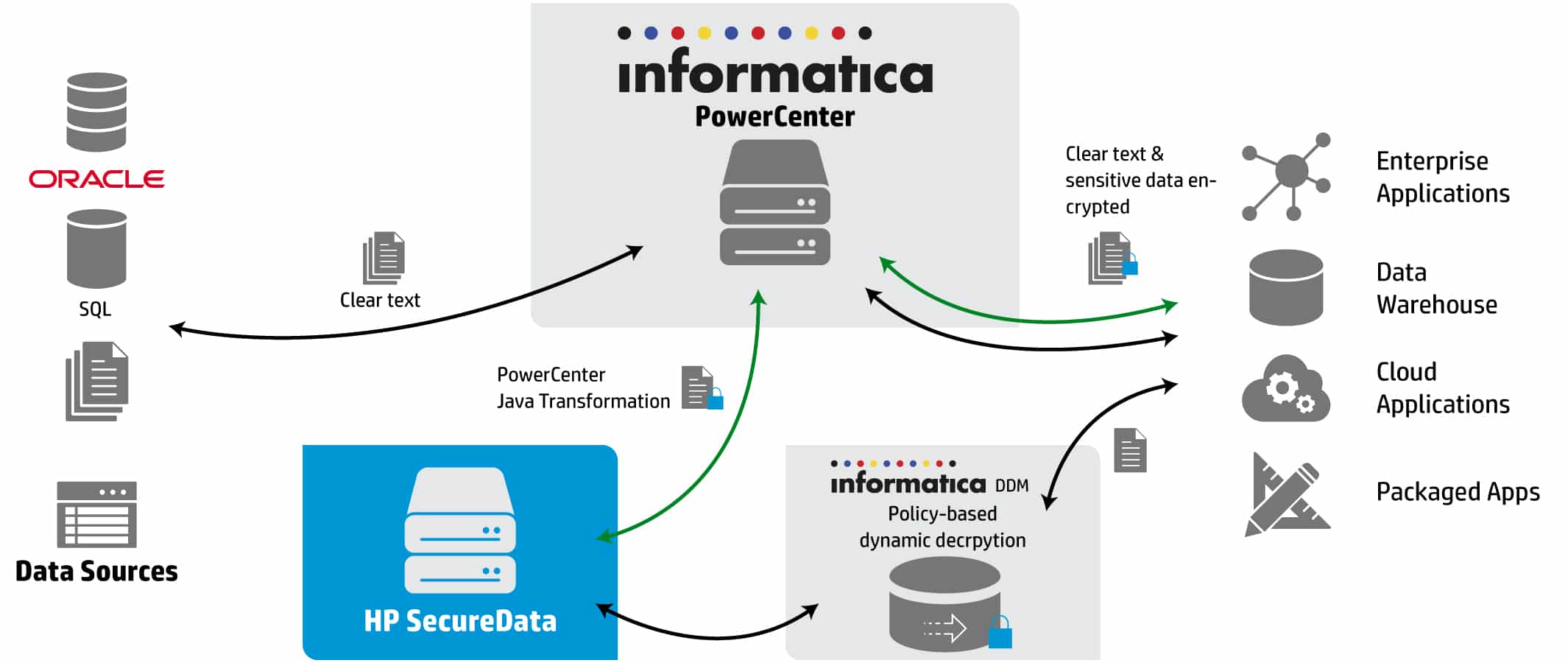 Once data is loaded into Informatica PowerCenter's Extract, Transform and Load (ETL), a Java transformation capability calls HPE SecureData to encrypt, mask, or tokenize sensitive data. Data can be decrypted / unmasked / detokenized locally in applications with HPE SecureData, or transparently through Dynamic Data Masking (DDM). This provides scalable and high-performance protection of sensitive data on demand, while still allowing business processes and applications to extract the value of that data as it moves through premise, warehouse, Cloud, and packaged applications.
---
Secure Sensitive Data Anywhere Your Data Moves
Protecting sensitive data end-to-end to deliver an integrated solution for encryption, tokenization and data masking