MapR and HPE SecureData Protecting Sensitive Data in Hadoop
MapR delivers a proven, enterprise-grade platform for Hadoop that supports a broad set of mission-critical and real-time production applications. MapR provides easy-to-configure data security capabilities expected in an enterprise system, including authentication and authorization. Together with HPE SecureData, privacy of sensitive information is preserved end-to- end across an enterprise's IT infrastructure—from the moment of capture through business analysis applications and to the back-end data store.
End-to-End Data Protection Solution
With HPE SecureData for Hadoop on the MapR Distribution, enterprises have a comprehensive data protection framework to secure sensitive data. HPE SecureData protects data-at-rest, in-use, and in- motion; as close to its source as possible, and doing so in way that is scalable, format-preserving and maintains the analytic meaning and logic of the data without live data exposure risk. It protects the data at the field- level in a way that can be used by applications in its de-identified state, yet can also be selectively and securely re-identified for those specific applications and users that require it.
HPE SecureData and MapR Data Platform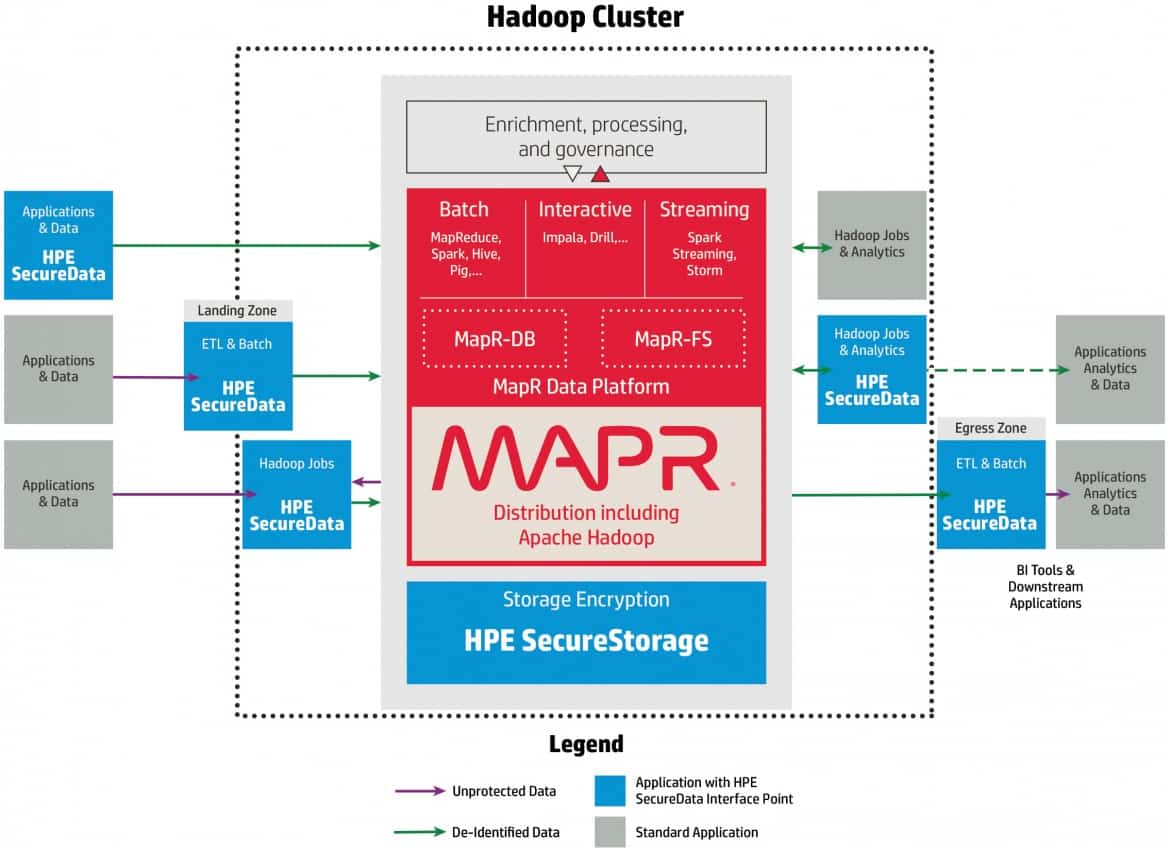 The diagram shows how HPE SecureData for Hadoop can be applied on MapR in a number of ways.
HPE SecureData and MapR partnering to bring a data-centric approach to the protection of
sensitive data in Hadoop for a robust, secure Hadoop deployment.
---
Secure Sensitive Data in Hadoop Deployment
Protect sensitive data end-to-end, neutralize the risk of a breach or insider threat, while preserving the utility and analytic value of the data