HP SecureMail Mobile
Ensuring a familiar workflow that users have come to expect
Mobile Edition Features
Simple, native user experience on smartphones and tablets.
Easy one-tap "Send Secure" experience to encrypt emails to virtually anyone, anywhere.
Data-centric protection for all mobile use cases and users.
Protects emails and files end-to-end, internal and external communications.
Full functionality: read, compose, contacts, policies, more.
100% push technology and a single consistent message format based on HP Identity-Based Encryption.
Protect beyond MDM and Containers with B2B and B2C.
Complements and enhances existing security and compliance approaches by protecting email messages and attachments wherever they go, including external communications.
Message-level policy control.
Unlike webmail solutions, there are no messages ever stored in the HP Security Voltage system.

Simple sign-in.
Users authenticate with existing Microsoft AD or HP Security Voltage Enrollment Service Credentials.
Try Voltage SecureMail Cloud for Free for 14 Days
Send secure, encrypted email and encrypt files to anyone!
How It Works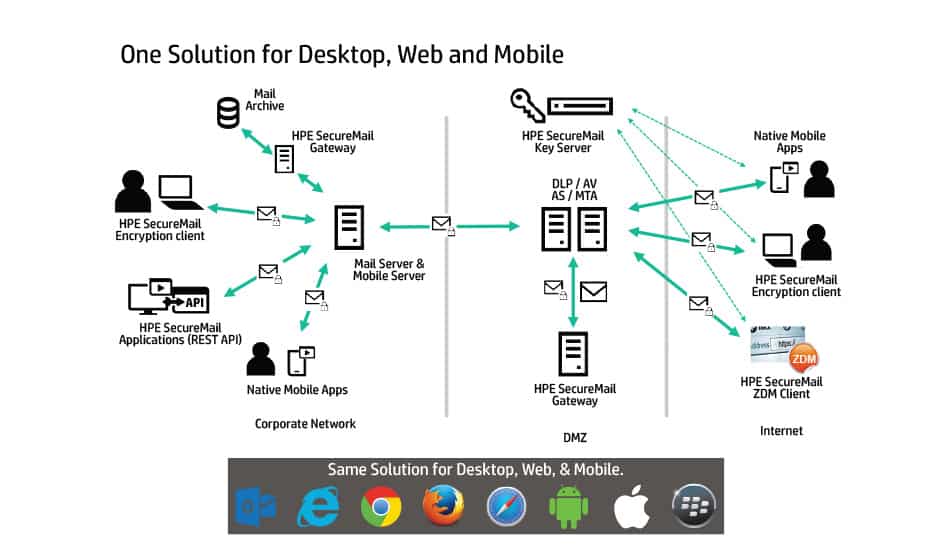 ---
"The advent of the extended enterprise and the ease of accessing corporate information anytime, anywhere, and on any device will create new pressures on security teams to encrypt data. Mobile devices are easy to lose and easy to steal. Enterprise-level encryption is the best hope for securing data on
these devices."