Resources
Learn More About HPE Security - Data Security Solutions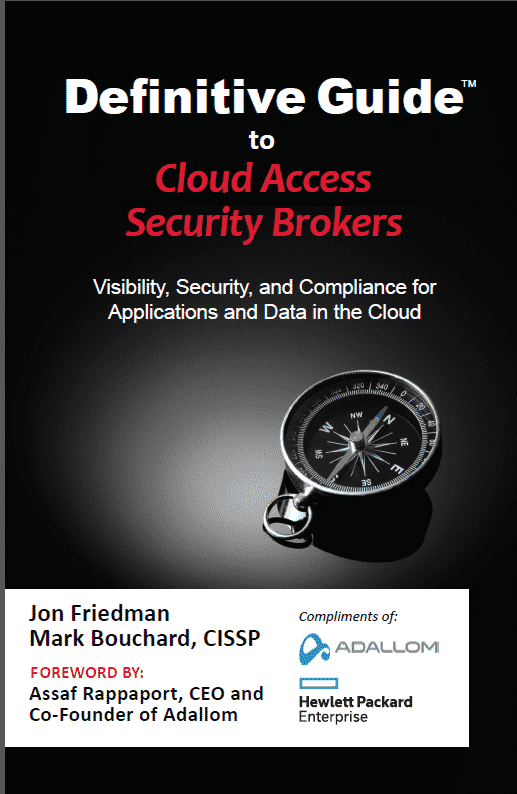 Definitive Guide to Cloud Access Security Brokers
We hope you will find this Definitive Guide to Cloud Access Security Brokers alarming, reassuring, and informative.
Alarming, because we highlight the many challenges enterprises face with cloud applications: lost visibility, unmanaged devices, users who share too many files, and attackers who find your weakest links.
Reassuring, because we describe how cloud access security brokers (CASBs) strengthen security in more ways than the name implies. Certainly they help you control access to cloud applications. But they also provide visibility into how people and devices interact with applications and data. They improve threat protection by alerting you to risky behaviors, policy violations, and deviations from normal usage of cloud applications. They help you enforce compliance with industry regulations. They can even remove vulnerabilities and stop threats in their tracks.
Informative, because we review issues related to selecting and implementing a CASB, including deployment modes (API, proxy, and hybrid), and integration with other security technologies. Also, we describe how to extend into the cloud your existing policies for access control, data loss prevention (DLP), compliance, and encryption.
After you read this guide we think you will agree that no enterprise can afford to move to cloud applications without a CASB.
Download White Paper