Resources
Learn More About HPE Security - Data Security Solutions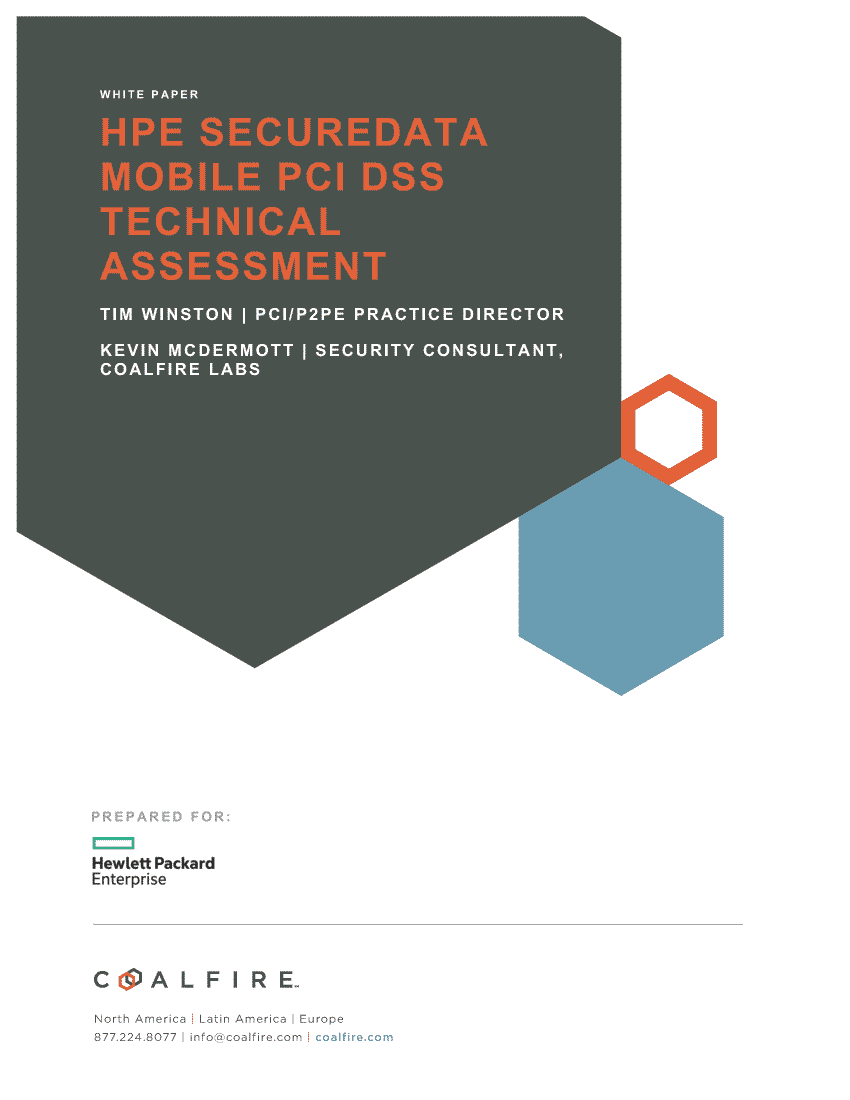 HPE SecureData Mobile PCI DSS Technical Assessment
Executive summary
Hewlett Packard Enterprise (HPE) engaged Coalfire Systems Inc. (Coalfire), as a respected Payment Card Industry (PCI) Qualified Security Assessor (QSA) and Payment Application-Qualified Security Assessor (PA-QSA) company, to conduct an independent technical assessment of their HPE SecureData Mobile solution. Coalfire conducted technical testing activities for this assessment.
In this paper, Coalfire will describe the HPE SecureData Mobile solution and the particular requirements it addresses within PCI DSS scope.
Audience
This assessment white paper has three target audiences:
1. Merchants using HPE SecureData Mobile to create tailored encryption solutions for mobile applications payments;
2. Service providers, like processors, and payment services, that are developing mobile payment services that utilize HPE SecureData Mobile;
3. The QSA and Internal Audit community that is evaluating solutions in both merchant and service provider environments using the HPE SecureData Mobile solution.
Download Technical Brief