Resources
Learn More About HPE Security - Data Security Solutions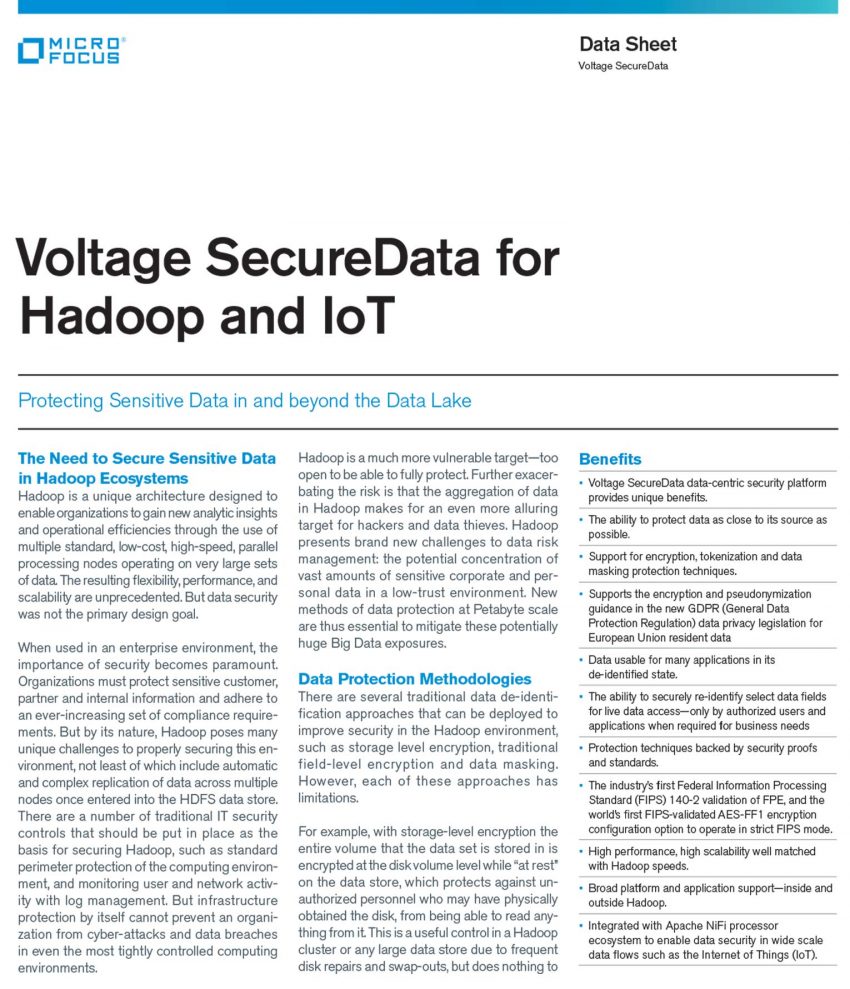 Voltage SecureData for Hadoop and IoT
Voltage SecureData for Hadoop and IoT
Hadoop is a unique architecture designed to enable organizations to gain new analytic insights and operational efficiencies through the use of multiple standard, low-cost, high-speed, parallel processing nodes operating on very large sets of data. The resulting flexibility, performance and scalability are unprecedented. But data security was not the primary design goal.
Voltage SecureData for Hadoop and IoT
As the number of IoT connected devices and sensors in the Enterprise multiplies, the amount of sensitive data and Personally Identifiable Information collected at the IoT Edge and moving into the back-end in the data center–is growing exponentially. The data generated from IoT is a valued commodity for adversaries, as it can contain sensitive information such as Personally Identifiable Information (PII), payment card information (PCI) or protected health information (PHI).
Voltage SecureData for Hadoop and IoT provides maximum data protection with industry-standard, next generation Voltage Format-Preserving Encryption (FPE), (see NIST SP-800-38G) and Voltage Secure Stateless Tokenization (SST) technologies.
Download Data Sheet
Categories: Security