Resources
Learn More About HPE Security - Data Security Solutions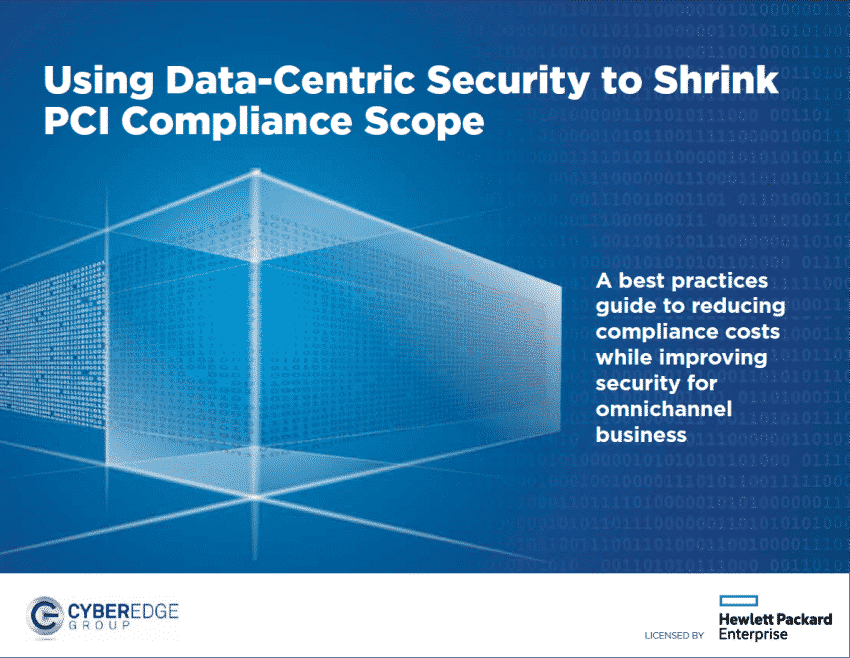 Using Data-Centric Security to Shrink PCI Compliance Scope eBook
Are you struggling with determining what actions to take and how to reduce compliance costs while improving security for your omnichannel business? Then you'll want to review this new best practices guide entitled: Using Data-Centric Security to Shrink PCI Compliance Scope. HPE Security has partnered with CyberEdge Group to help companies better understand how to protect payments end-to-end in today's ever changing omnichannel business.
This eBook discusses the credit card conundrum, how to minimize PCI compliance efforts and costs, how to shrink scope reduction with tokenization, what data-centric security is and how it helps in an omnicannel business, and finally how companies can maximize data protection and return on investments. Further you'll learn about second generation technologies like Format Preserving Encryption (FPE), Secure Stateless Tokenization (SST) and Page-Integrated Encryption (PIE) and how these solutions bring unique capabilities to solve customer challenges around meeting PCI and omnichannel requirements.
It's an easy read! Lots of graphs, charts and visuals to help you quickly understand how data-centric security is a game changer in today's market.
Download your copy of the eBook to learn more!
Categories: Compliance, Payments, PCI, Retail