Check Your Server Is Trusted: Common Criteria Validation Proves Security Assurance
Securing encryption keys that protect sensitive data is important, and relying on a vendor that only certifies part of their security solution can compromise your data. Many companies do not fully investigate the certifications of security products. HPE understands this and wants to help give customers the peace of mind that their security standards are being met. HPE Enterprise Secure Key Manager 4.1 (ESKM) now has the Common Criteria certification.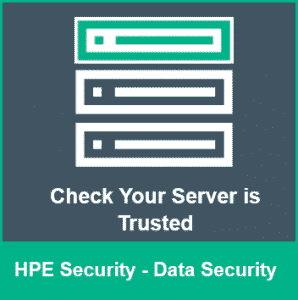 What is Common Criteria? Common Criteria is an internationally recognized set of guidelines that evaluates product security. Many government and enterprise customers look at Common Criteria as a mandatory requirement for the procurement of security products.
So what does this mean for HPE customers?. Customers with ESKM 4.1 know their data is protected with the highest security standards and that that they are using a contemporary, proven solution for centralized key management. This is especially timely, as the U.S. government mandates Common Criteria certification of security products for federal purchases.
If you want to find out more about the Common Criteria certification process HPE ESKM 4.1 went through, please read Joe Androlowicz's blog: Is Your Server Trusted? Look for Common Criteria Validation to Prove Security Assurance.