Day 1 with Micro Focus and Voltage
It's finally here, day 1 for Micro Focus Software. After months of anticipation, preparation and a great deal of work, we are pleased to announce we have officially completed our spin-off from Hewlett Packard Enterprise and merged with Micro Focus.
Our merger with Micro Focus matters to you, our Voltage customers. It matters because we are now a pure-play software company, 100% focused on building, selling and supporting security software. It is our mission to put you at the center of our innovation and deliver high quality Data Security products and solutions.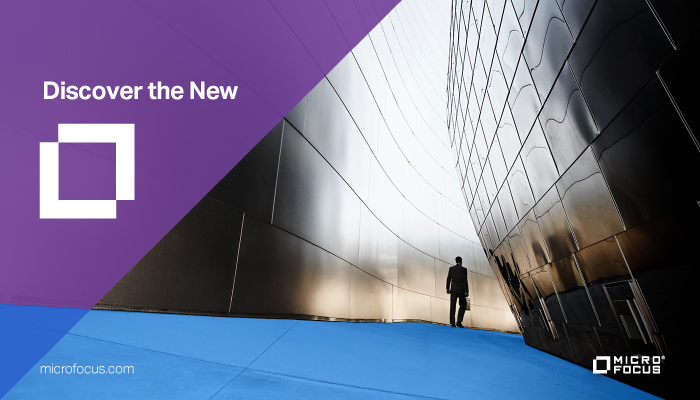 Voltage at Protect 2017
The timing couldn't be better, as Day 1 practically coincides with Protect 2017, our largest security event of the year, slated for September 11-13 in Washington, D.C. Our Data Security track highlights our data-centric protection and encryption solutions. Attendees won't want to miss our Cybersecurity Hall demos, featuring our latest advanced solutions for big data/Apache Hadoop and IoT; GDPR compliance; cloud and payments environments and our new Hardware Security Module (HSM) and FIPS-validated federal offerings.
Discover the New
As you Discover the New Micro Focus, we are confident you will gain peace of mind and enable your business with our security products.  Through our breadth of security solutions, we are uniquely positioned to help you solve business problems and deliver against the needs and opportunities of Hybrid, from mainframe to mobile to cloud.
Through our transition, we are dedicated to keeping our engagement with you productive and dynamic. Our intent is to continue "business as usual" while providing new and exciting security innovations. We sincerely appreciate your continued investment and are confident that our ongoing partnership will be richly successful.
Please rest assured that you will continue to receive the same level of support from the same technical specialists, and have access to the self-help, knowledge tools and customer forums that you have today. If you do have any questions about this, our exciting news, or what it means for our security customers, please don't hesitate to contact us. We look forward to having you Discover the New Micro Focus!
#DiscoverTheNew, @HPE_Security and @MicroFocus