The Move to HPE Security – Data Security
November 1 is a big day for us – the official date for HP to separate into two new industry-leading public companies. One, Hewlett Packard Enterprise, will comprise HP's market-leading enterprise technology infrastructure, software and services businesses; the other, HP Inc., encompasses HP's market-leading personal systems and printing businesses.
HP Security Voltage will fall under the Hewlett Packard Enterprise, or HPE umbrella. Our CEO will be Meg Whitman and we will be led by Sue Barsamian, senior vice president and general manager of Enterprise Security Products (ESP).
With Hewlett Packard Enterprise comes the launch of four new transformation areas that customers have told us are the most important to their business: Transform, Protect, Empower and Enable.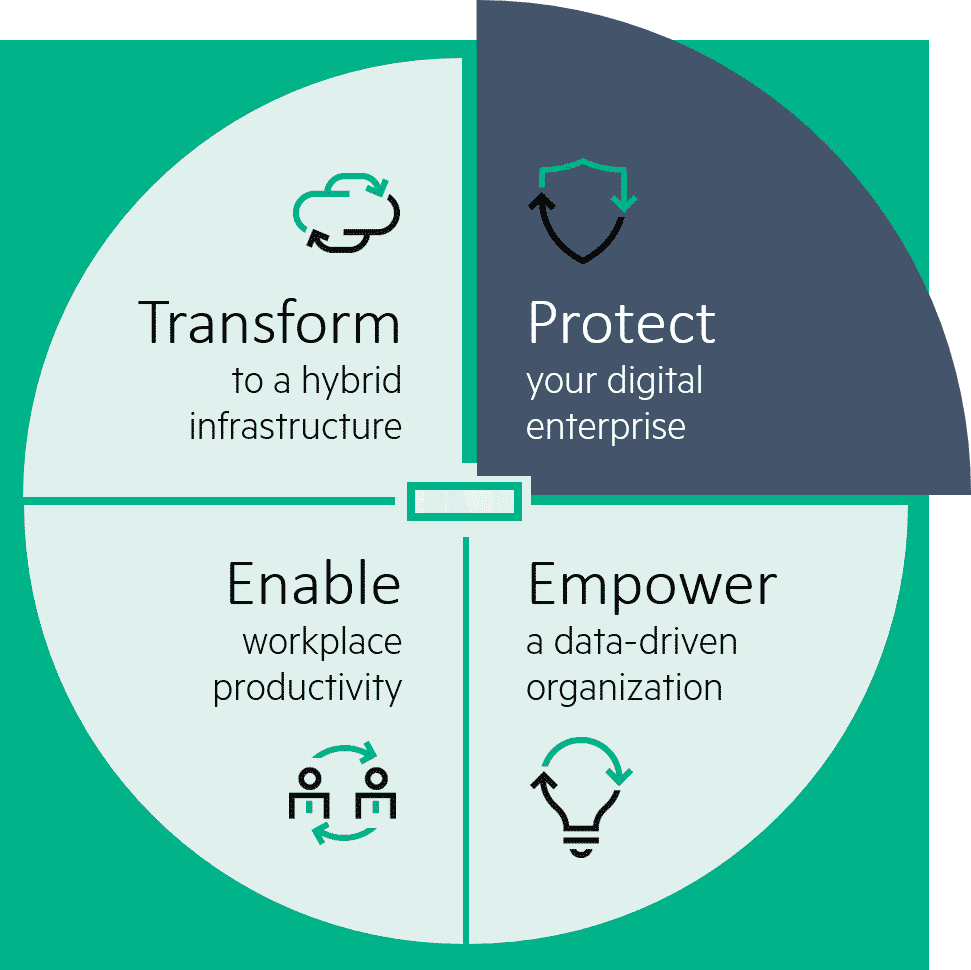 Transforming to a hybrid infrastructure lets businesses converge workloads, automate tasks and orchestrate seamlessly across traditional IT and cloud environments. Protecting your digital enterprise allows companies to be proactive about managing risk with the countless interactions among users, apps and things. Empowering a data-driven organization improves customer experiences, reduces costs and boosts innovation with big data insights. Enabling workplace productivity lets companies deliver superb digital experiences for their employees and customers to excel in the hyper-connected world.
Protecting the Digital Enterprise
Protecting the Digital Enterprise is one of HPE's four most important transformation areas that represent our view of where the market is headed and what our customers will need to succeed. Sue Barsamian stated in the Fall issue of Connect Converge magazine that protecting the digital enterprise is "arguably the most important area that our customers have to get right on their transformation journey, or the others don't matter."
Security is top of mind for everyone now. IT is core to operations, and disruptions caused by inadequate security have the potential to cost millions. In a recent blog by Sue Barsamian and Art Wong, Senior Vice President, Global GM Enterprise Security Services, they state that "security professionals are faced with the need to balance this use of innovative technologies with the role of protecting their organizations' most prized assets. This demands a new approach to security, one that goes beyond defending the traditional perimeter to one of protecting users, applications and data and securing the interactions between them regardless of location or device."
HPE has been successfully extending the capabilities of every product in our data-centric security solution portfolio with an expanded global scale and reach; security and protection of unstructured data throughout its entire lifecycle is critical for enterprises everywhere.
HPE Security – Data Security
We're proud that this has led to our new organization name: HPE Security – Data Security.
The new name signifies our key role within HPE and our continued focus on helping customers protect their most sensitive information whether it lives in the cloud, across mobile platforms, in big data environments, or within legacy computer systems for critical regulatory compliance.
We look forward to continuing our strong relations with our existing customers and forging new alliances to protect sensitive data wherever it travels.
New name, same offerings: learn more about our data-centric security products.