Threat: Insecure Cloud Services
Protect Sensitive Data in the Cloud
Enterprises are increasingly adopting Cloud computing to gain market advantages and economic savings. Sensitive data that moves into and across Cloud-based infrastructures increases the risk of data loss or compliance violations. Sensitive data needs to be protected at the point of creation, before it moves out of the enterprise or as it is entering the cloud. The right Cloud data protection strategy requires a data-centric approach, which is extensible and adaptable across multiple applications and systems
in the Cloud.
Balancing Risks in
Cloud Adoption
Benefits
Cost reduction per app
Access to business data
Reduced time to market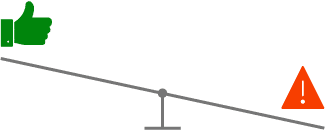 Risks
Data breach risks
Data residency issues
Discontinuous protection
Control & Compliance
Protecting Data Before It Enters, As It Moves, Throughout the Cloud
HP Security Voltage for Cloud delivers a data-centric framework that comprehensively protects all enterprise data at the data level, enabling secure movement and use of data within the Cloud. Data is encrypted at capture and protected throughout the entire data life-cycle, wherever it resides and wherever it moves. Data-centric encryption allows data to be protected without the need to encrypt or decrypt as the data enters or leaves different IT environments.
HP Security Voltage's data-centric protection of sensitive data extends to public and private cloud paradigms, including:
Software as a Service (SaaS)
Infrastructure-as-a-Service (IaaS)
Platform-as-a-Service (PaaS)
HP Security Voltage for Cloud enables enterprises to protect sensitive data while effectively complying with security, privacy, and data residency regulations.
---