Threat: Theft of Test/Dev Data
Secure corporate and customer data from inside and outside attack
Protect Sensitive Test/Dev Data
Infrastructure protection alone is not enough to protect sensitive data. Using third parties and off-shoring for test, development and training, is attractive for cost-reduction and operational flexibility, but can place corporate and customer data in less trusted environments. The only way for organizations to truly protect their data is to make it worthless to an attacker by de-identifying the data while
at rest, in transit and in use.
Attack Trends vs. Protection Strategy Effectiveness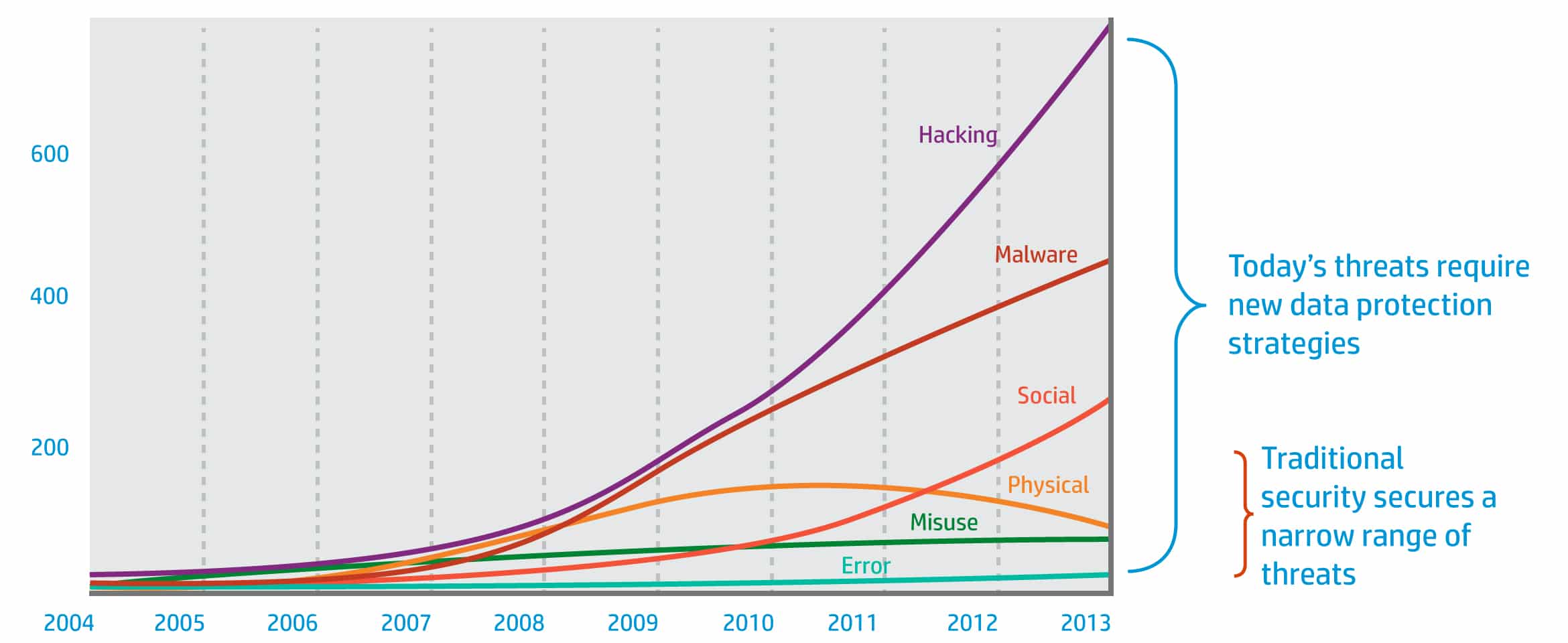 Traditional security techniques such as infrastructure protection and data-at-rest encryption for data storage only secure against a narrow range of threats – particularly physical threats such as loss of disks in the data center. Physical threats are on the decline. Today's threats require new data-centric protection strategies, to eliminate the gaps that can be exploited by hacking and malware. Data-centric security technologies, such as field-level, HPE Format-Preserving Encryption and tokenization, can be used to pervasively secure sensitive customer and corporate data.
---